Commercial Fire Protection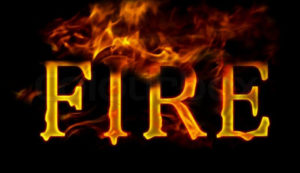 A fire can turn your life upside down within minutes. Installation of monitored smoke detectors, heat detectors, strobes, horn strobes pull stations and additional life safety devices aid in preventing fire injuries, fatalities and the enormous damages resulting from a fire.
Commercial Security
Businesses are burglarized or vandalized daily. Installation of monitored door sensors, motion detector sensors, glass break sensors and cellular communicators can assist in stopping the intruders in their tracks. Consider adding Total Connect Remote Service to your system. With Total Connect Remote Service, you will know when your system has been armed, disarmed, receive alarm notifications and be able to add or delete users and codes from the convenience of anywhere using your Smart Phone or PC.
Video Surveillance
Video Surveillance plays a major role in assisting authorities to identify parties involved in criminal activity. Video Surveillance has proven to be extremely effective in monitoring businesses and facilities such as parking lots, parking decks, schools, government facilities, etc. The use of Covert Camera recording has been successful in identifying illegal activity within a business or facility. Video Surveillance is also widely used by business owners or management to remotely observe employee activities from any Smart Phone or PC.
Diamond Electronics, Inc. can install a video surveillance system that will meet your specific need.
Access Control
Access Control restricts who can and cannot enter specific areas of a business or a facility. If your company has several buildings, access to all of them can still be controlled from one location using TCP/IP across your existing network. Access permissions may be set individually or by department. Whether you need a small Stand Alone Access Control System or an elaborate PC Based Access Control System, Diamond Electronics is here to assist you.
24 Hour Central Station Monitoring

Protection, when you need it the most!